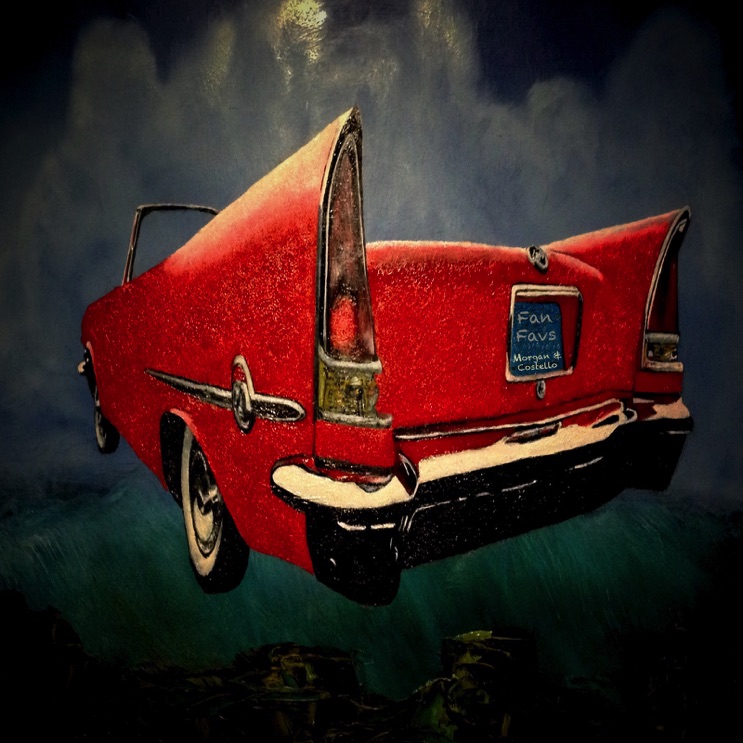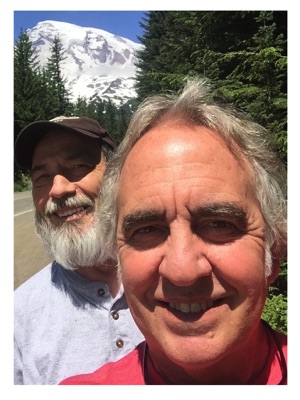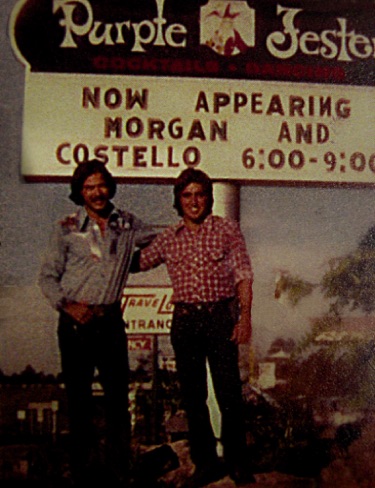 Gary and I grew up just a block away from each other in Phoenix and although a few years apart, we even had the same first-grade teacher. We have been playing music in and around Arizona since the Ford administration. Our repetoire has always included covers and originals and we have enjoyed recording them through the years.
Dan and Gary at Mt. Rainier 2017
Our latest effort here are songs that reflects the anguish many felt during the pandemic years in which we were all separated from loved ones. We had to record the entire album remotely from each other, Gary in Arizona and myself in Washington State. It would have been a difficult job without Google Drive. Thanks internet!
A bright spot for us was having the marvelous Mary Hudson perform on this album. Listening to her sing is a real pleasure. We are looking forward to hearing more from her.
M U S I C w i t h M O R G A N & C O S T E L L O
A R T W O R K S b y D A N C O S T E L L O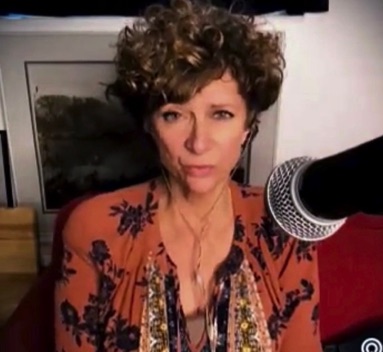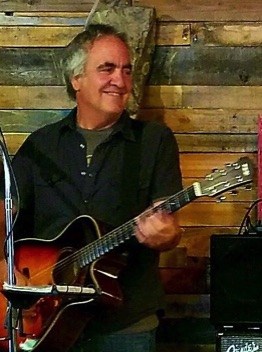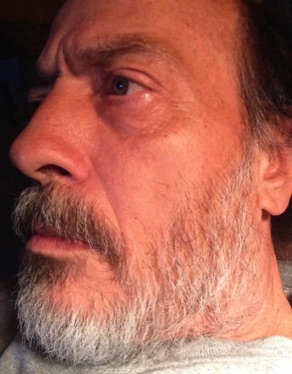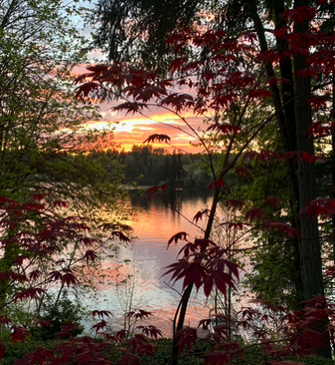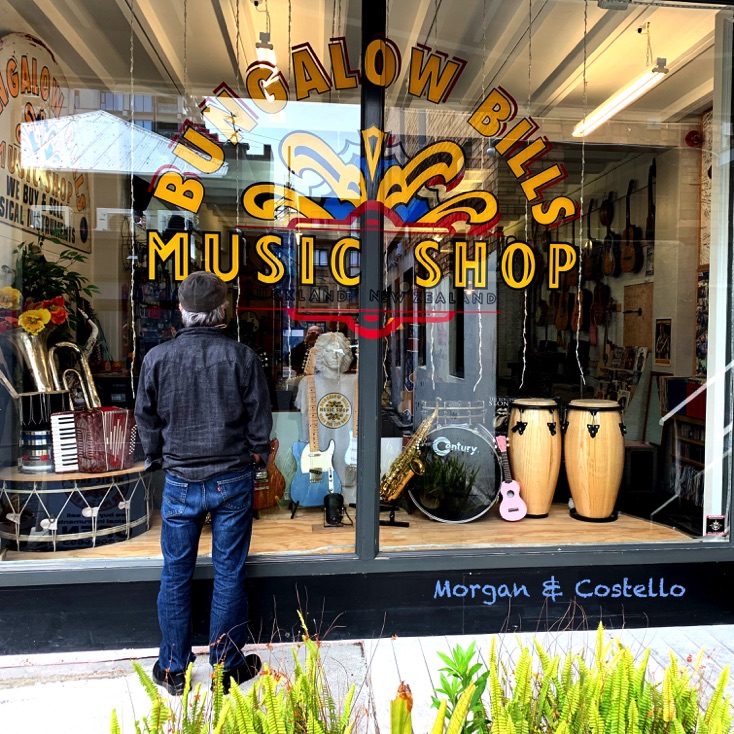 Our style is blues-based rock mixed with some R&B and cool country tunes. Our sound is a four piece band with bass, drums, keys and guitar. Stop by anytime and stay as long as you like. Thanks for giving us a listen.
A great place to get to know us.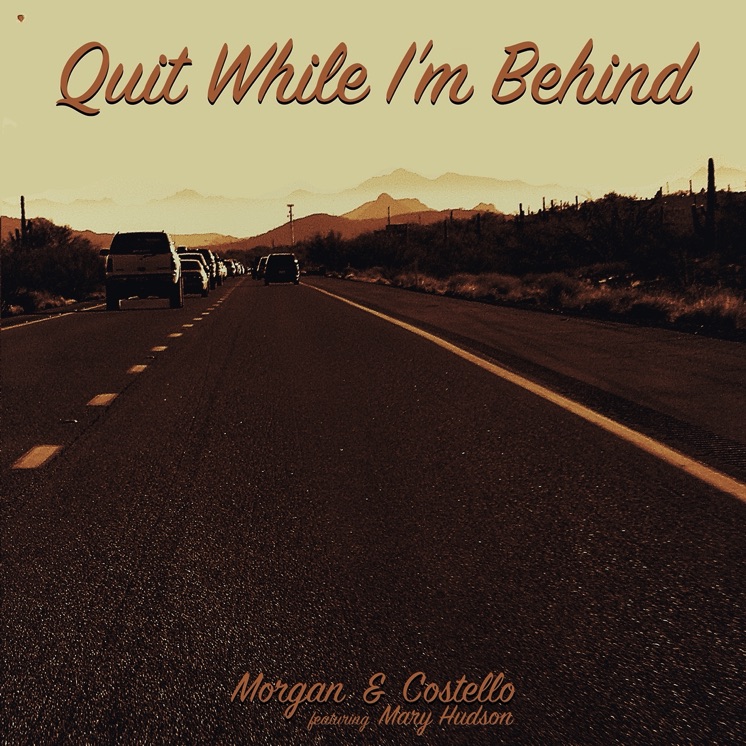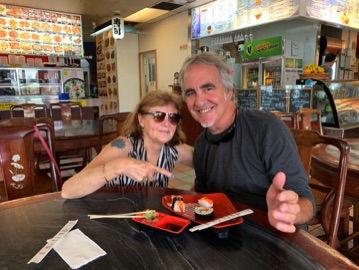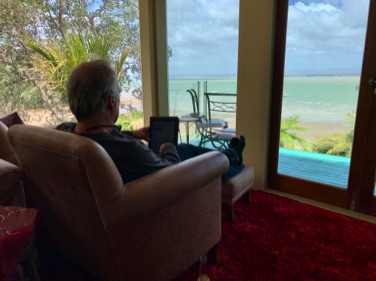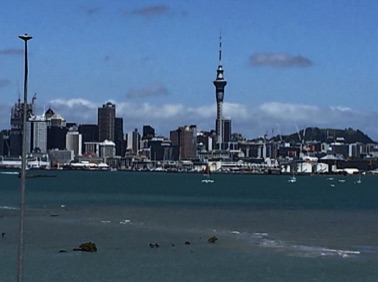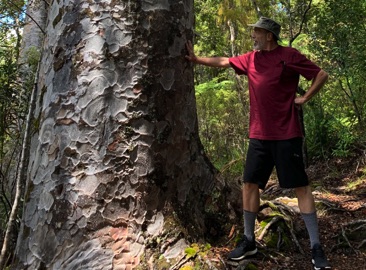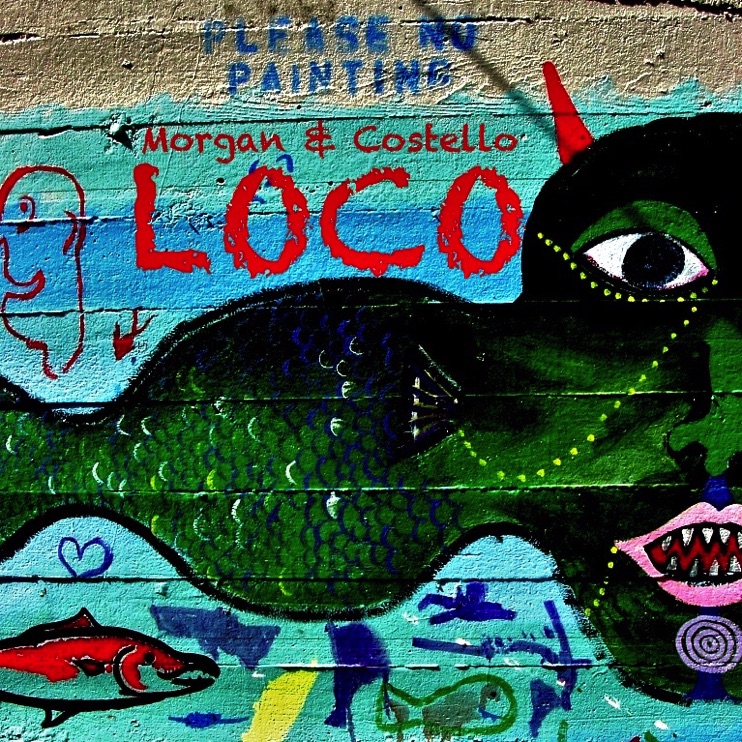 Quit While I'm Behind
Pontiac Blues
Had Too Much To Dream (Last Night)
When I Was Young
It Makes No Difference
Nature's Way
The City
Canyon Love
Lovesong
Don't Let Me Be Misunderstood
Heart Full of Soul
Quit While I'm Behind 2023
Albums are moments in time. We were in the middle of recording when we got the chance to visit New Zealand. First stop was Bungalow Bill's Music Shop to try to rent guitars but no dice. Later, when the word got out that a couple of blokes from America needed guitars to play and drive around with for the next two or three weeks, the fine instruments were graciously provided by strangers at no cost. Everyone we met was nicer than the one before. We got to be friends with our hostess at the Airbnb we stayed at. Edwina Thorne is a celebrated jazz musician and actress. Known as Edwina the Trumpet Diva, she travels the world sharing music and supporting women's causes. She took us to a restaurant with the best sushi I ever had. Absolutely worth the fourteen hour plane ride. We had an amazing time.
Our Love Reigns
Midnight Fever
Through My Eyes
Long Hard Ride
Can't Understand
Phoenix Zoo
That's When People
Why Do You Run?
Heard the Call
We recorded this album in Olympia, WA. For those who don't know, Olympia was declared state capital in 1853. We also have been declared the most hippest town in the state. Excuse me, I meant the most hippiest town in the state. I took the album cover picture from a downtown store's backwall. I thought it was rather nice but it was soon whitewashed. So now you can only see it here.
Gary was here for only a few days so we worked around the clock. I think we made some nice easy listening and fun music. So now you can only hear it here too. Enjoy!
Good Man
Nickel and a Nail
Hey Bulldog
Ophelia
Hand's on the Wheel
Loco
Eighteen
I Threw it All Away
Best of Morgan & Costello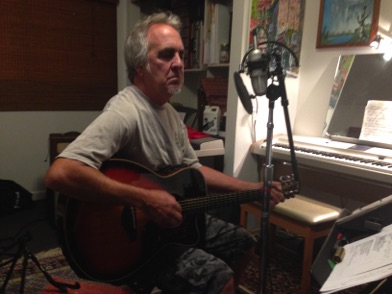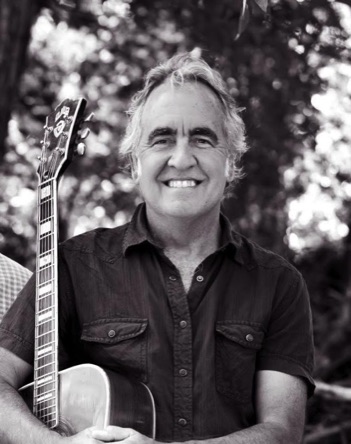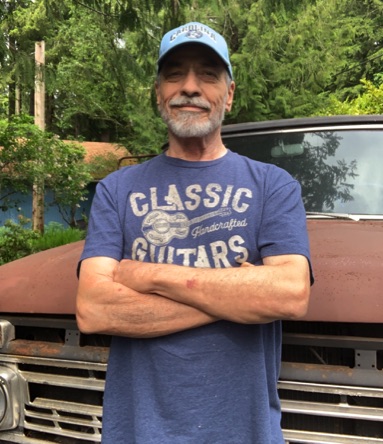 There are songs here that were written in the 70's back when we were playing places like the La Bellavia in Flagstaff and The Redhead in Tempe. We also played a few of them live on the KNAU college radio station. It was great to polish them up a bit and get them recorded. They are still as relevant today as they were then.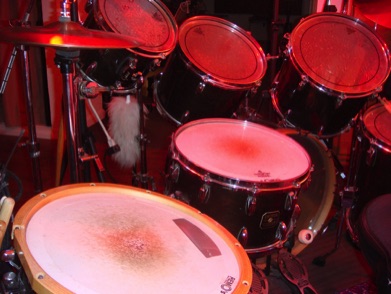 Came By You
Catch and Release
I'll Come Running
Till Death Do Us Part
Gotta Get Away
Two Years Ago
There's a Time
Randy's Song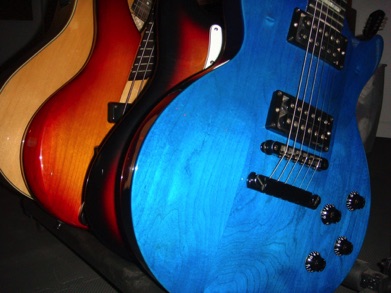 (Gary Morgan / Dan Costello / Mary Hudson) 3:28
(Sonny Boy Williamson II) 4:20
(Annette Tucker / Nancie Mantz) 3:59
(Eric Burdon / Barry Jenkins / John Weider /
Vic Briggs / Danny McCulloch) 3:06
(Robbie Robertson) 4:10
(Randy California) 3:32
(Jon Mark / Johnny Almond) 4:20
(Dan Costello) 3:35
(Robert Smith / Lol Tolhurst / Simon Gallup /
Boris Williams / Roger O'Donnell / Porl Thomson)
(Bennie Benjamin / Horace Ott / Sol Marcus) 3:00
(Graham Gouldman) 2:23
(Gary Morgan)
(Dan Costello)
(Gary Morgan)
(Dan Costello)
(Cesar Rosas / Willie Dixon)
(Dan Costello)
(Dan Costello)
(Dan Costello)
(Dan Costello)
(Kim Wilson)
(Don Robey / Vernon Morrisson)
(Lennon/McCartney)
(Robbie Robertson)
(Willie Nelson)
(Colman)
(Alice Cooper)
(Bob Dylan)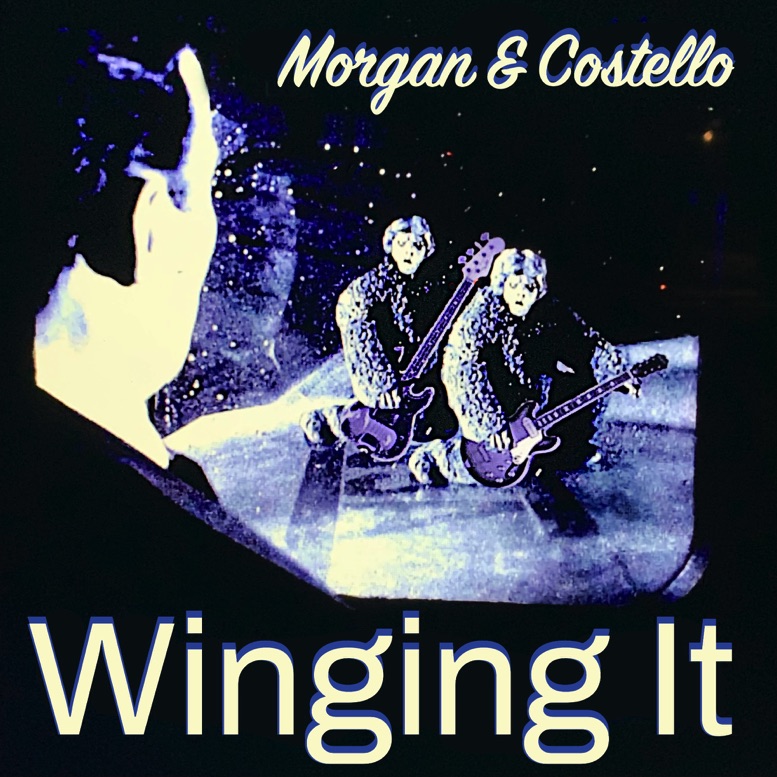 The place: Joe's Bar corner of San Francisco and Route 66 in Flagstaff, Arizona.
The time: I'm not sure. Nine o'clock probably. Spring, summer or fall. Definitely not winter. You know when it's winter in Flagstaff.
The band: Gary on lead guitar, Dan on bass, Charlie Mossman on drums. On keys? I forget.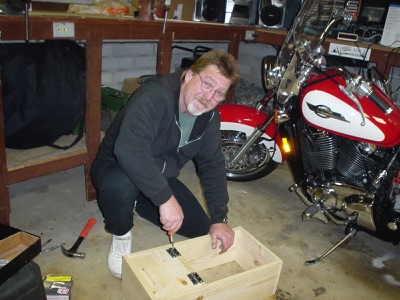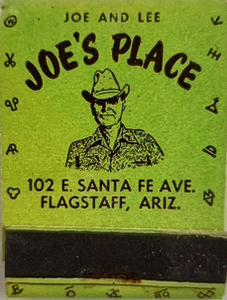 St. James Infirmary
Talk to Me Baby
(traditional)
(Elmore James)
(Gary Morgan)
(Gary Morgan)
(Gary Morgan)
(Gary Morgan)
(Gary Morgan)
(Dan Costello)
(Morgan / Costello)
(Dan Costello)
.Superstition (Wonder) (4:47)
.Midnight Fever (Costello) (3:58)
.Quit While I'm Behind (Morgan - Hudson - Costello) (3:28)
.Straight Eight Pontiac (Williamson II) (4:20)
.Good Man (Wilson) (4:31)
.Our Love Reigns (Morgan) (3:56)
.Poor Man's Curse (Costello) (4:17)
.Catch and Release (Morgan) (4:32)
Too Much To Dream (Tucker/Mantz) (4:04)
.When I was Young (The Animals) (3:06)
.I Threw It All Away (Dylan) (3:56)
.Heart Full of Soul (Gouldman) (2:23)
.I Moved To Slow (The Iguanas) (3:56)
.Canyon Love (Costello) (3:35)
.Nature's Way (California) (3:32)